WORK HISTORY
Jan 2007 - Current
Freelancer
Worked on varius projects in both graphic design and web design/development fields for several companies and customers around the world. Also worked on some animations and mobile applications.
December 2019 - Current Managing Director Techno Guys
Made a company that is specilized in providing high end websites and management systems. We also provide profisional designs for prints and social media platforms.
January 2018 - January 2019 IT Manager Elaf Istanbul
Built and developed many web applications and management systems using PHP's Laravel framework for varius clients, Built The company's sales management system.
Jun 2016 - December 2017 Senior Web Developer Alukah Network
Built and developed many web applications; using ASP.Net, PHP's Laravel, React, React Native and Jekyll. Fixed a lot of critical errors in both the code and the servers.
Jun 2015 - Jun 2016
Full-Stack Developer
International Curricula Organization
Built the web structure for the organization. Designed and developed the main website. Developed a support siviral web applications for the curriculas. Solved tickets raised by the customers.
EDUCATION
Nov 2019 - Current
Elictrical and Computer Engineering Master Degree
Altinbas University
Completing my master degree in elictrical and computer engineering, to be completed 2021
Sep 2013 - Jul 2017
Information Technology & computing
Arab Open University
bachelor of science in Information Technology and computing.
Sep 2008 - Jun 2012
Electrical Power Engineering
Damascus University
Studied 2 Years in Electrical Power Engineering College in Damascus university. But did not complete due to the country's situation.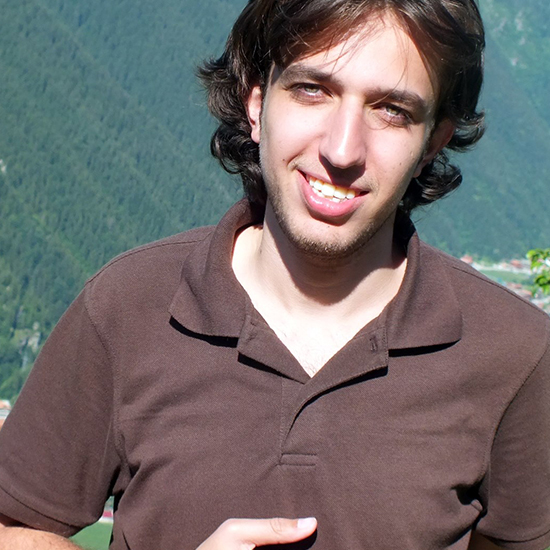 About Me
Started as a graphic designer; Provided design services to clients such as print posters, book covers, brochures and logos using Adobe Photoshop, Illustrator and InDesign. Also made some animation projects. After That I worked as a web developer; Created web apps in various programming languages. Developed, maintained, Troubleshooted and resolved issues in pre-existed websites. Also developed some mobile applications.
Personal Info
Nationality: Syrian
Birthday: 23 / 09 / 1991
Status: Single
Address: Turkey, Istanbul
Contact Info
DEVELOPER SKILLS
DESIGNING SKILLS
Languages